Mike Dunbar is a bass player, producer, musician, singer, songwriter, teacher, and journalist living in Nashville, Tennessee, USA. He is the bandleader and bass player for the Nashville Cowboy Church.
http://nashvillecowboychurch.com

Mike currently serves as Vice-President for the United States Association of Gospel Entertainers and Musicians (USAGEM)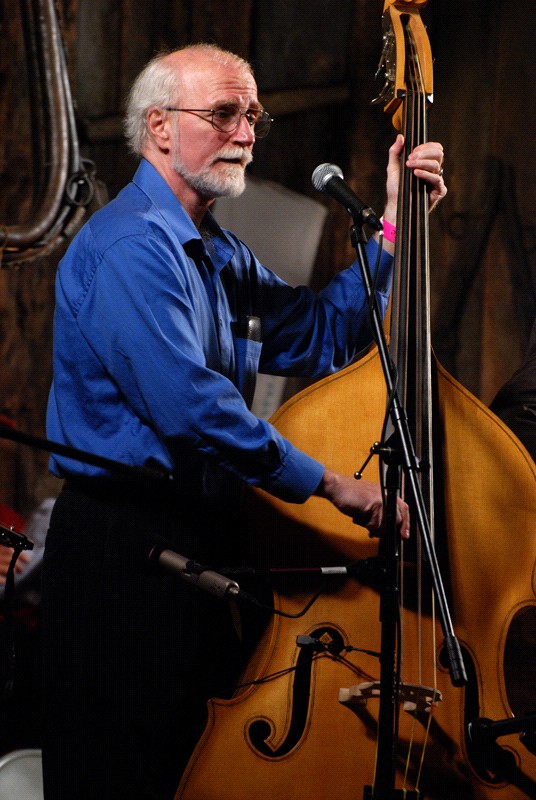 playing at the bluegrass festival in Rosine Ky.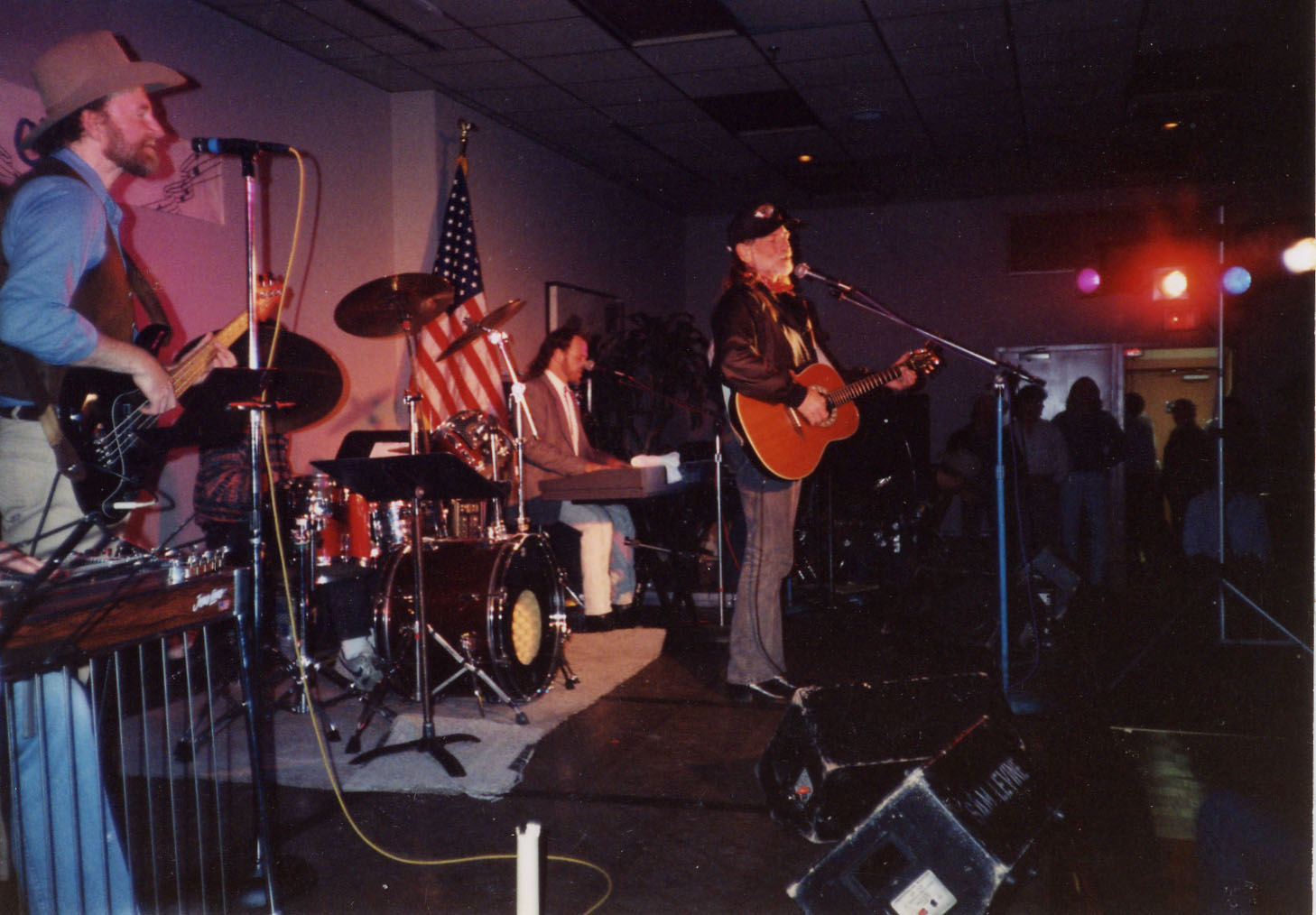 A younger Mike playing bass and singing with Willie Nelson. photo by Ernst Eggenberger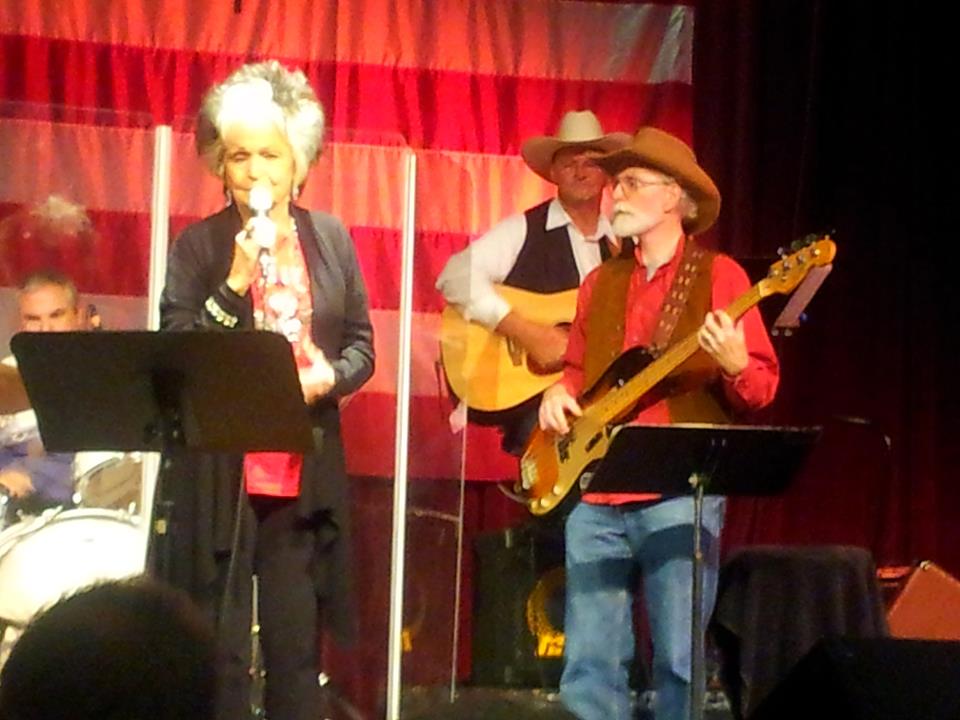 Accompanying Joanne Cash Yates at Nashville Cowboy Church, with Bobby Kay on acoustic guitar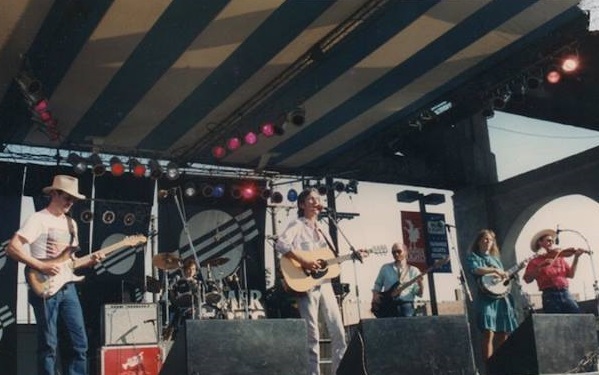 Left to Right: Brent Moyer on guitar, Brian "Bongo" O'Hanlon on drums, Townes Van Zandt, Mike on bass, Susie Monick on banjo, and Jim Justice on fiddle.
Left to Right: John Heinrich on steel guitar, Charlie Slavic on harmonica, Mike on bass and vocal, Hugh Waddell on drums, the great Joe Sun on guitar, Jim "Turbo" Kirby on piano, and the legendary Charlie McCoy on harmonica.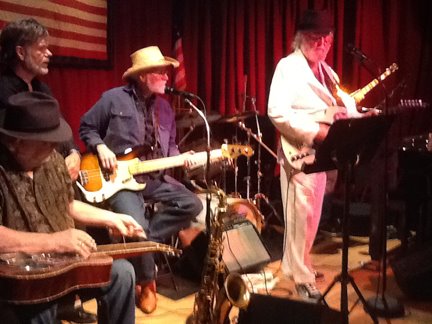 Ferrelll Stowe on dobro, John Heinrich playing sax, Mike on bass,
Pat McInerney is on the drums, country superstar Razzy Bailey on
guitar and vocal. Behind Razzy is Rick Otts on banjo.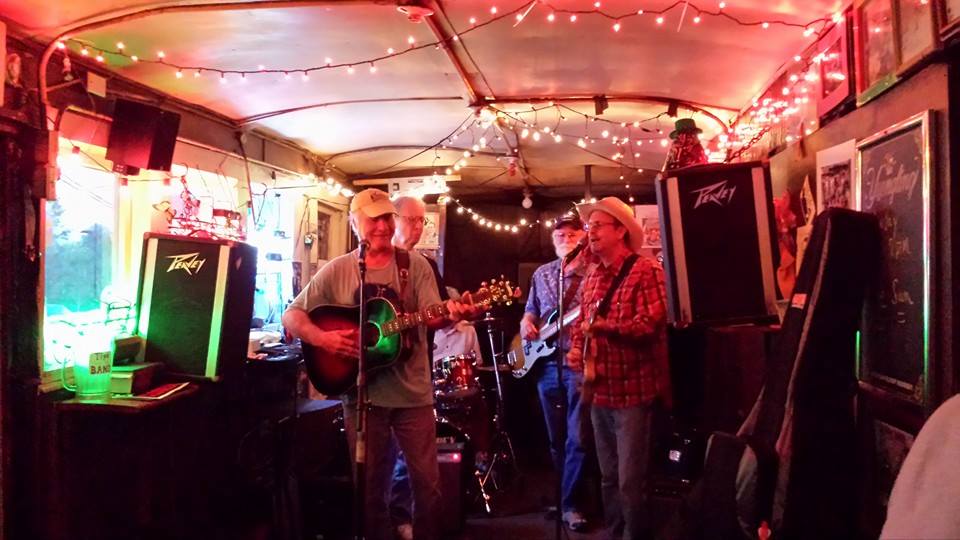 With Joe Sun and the All-Stars at Brown's Diner. Joe on guitar and vocal, Vaughn Lofstead
playing electric guitar, Pat McInerney on drums, Mike on bass and Brent Moyer on guitar.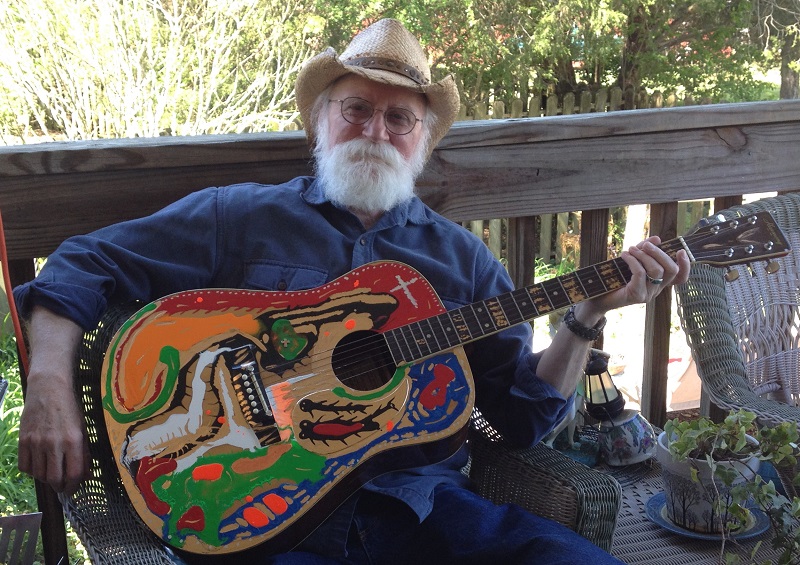 Mike with his friend Austin Turner's guitar artwork.
Here's "Dave Leatherman and Stone County"
withRick Otts on banjo, Mike on upright bass,
Dave Leatherman on guitar,
and Ferrell Stowe on Dobro at Jerusalem Ridge for a live recording of RFD-TV's Cumberland Highlanders Show
Feel free to browse around! Mike can be reached at:
mike@mikedunbarmusic.com